Hit the Books!
You're a reader; you know the true power of books and literature to change your life; and you're about to embark on the intellectual adventure of a lifetime...
VERY IMPORTANT: This course is now 100% FREE! All I ask is that you consider making a donation to Doctors Without Borders, the international humanitarian relief organization. Give whatever you'd like (or nothing at all), but I am placing the Suggested Donation amount at $50. You can donate HERE, and then sign up for free at the bottom of the page. Thank you!
---
How many books do you want to read this year?

What kind of reading skills - scratch that, "SUPERPOWERS" - would you need to possess in order to smash that goal this year?
What if there were some way(s) to develop them? Some way that would respect your intelligence, yet challenge you, and help you dive deep into exploring all the ways you can add more reading to your one wild and precious life?
The solution you've been looking for is...Hit the Books!
Listen: I designed Hit the Books to be transformative.
No two ways about it.
I'm not interested in gradual changes in reading ability, and "slightly-improved" reading skills.
No, we're talking about a Total. Reading. Transformation. Nothing less.
Among the things I will teach you, and that you will learn:
*The TRUE benefits of becoming a better reader, as opposed to those "screwball" ideas you may have been exposed to / infected with growing up, that may have turned you off reading in the past (Module 1)
*Why the excuses that may have stopped you from reading more books in the past have no right or ability to stop you now, and how to get past many of the major roadblocks most people experience when they set out to read more books (Module 2)
*Why you have way more time than you think, how you can make reading an effortless and enjoyable part of your life, and some advanced time-ninja secrets that will help you unlock HOURS of extra free time each day (Module 3)
*Why setting a reading goal doesn't have to turn into an "obligation", but instead, can radically increase the number of books you read this year, and reorient the person you end up becoming "out there" in the world (Module 4)
*How to "read the best books first" and why it's absolutely critical to your success and happiness in life that you do so, along with where to go for the best book suggestions, and more (Module 5)
*The things you must do FIRST, before you even sit down to read, that will multiply the benefits of your reading efforts and make the whole process more fun and efficient (Module 6)
*How to develop laser-like concentration and focus when you're reading, and when you're "out there" in the world, and how to eliminate the most insidious distractions that are conspiring to make you abandon your "To Be Read" pile (Module 7)
*How to develop the memory of a freakin' ELEPHANT, and remember all the most important things you ever come across in all the most important books that you'll be reading. This is the big one. Internalize this stuff and you'll be on a trajectory that no one else will be able to touch (Module 8)
*How to take expert notes WITHOUT detracting from your overall reading experience, and why taking notes on all the hundreds and hundreds of books I've read has been one of THE BEST things that I've EVER done in my entire life (Module 9)
*How to develop speed-reading superpowers and utilize the most cutting-edge and ancient speed-reading techniques together in order to help you develop the kind of reading speed that you could have previously only dreamed of (Module 10)
*How you can use your mobile device as your personal, portable library, and double...and I mean DOUBLE...the number of books you read this year, and every year for the rest of your life (Module 11)
*BONUS MODULE on some of the best quotes about books and reading that I've ever come across. Some of them are hilarious, others thought-provoking and incisive, and others are just generally so awesome that I had to share them with you (Module 12)
*BONUS MODULE on the book "How to Talk About Books You Haven't Read" by Pierre Bayard, and how to prepare yourself so that you'll never be caught without something intelligent to say about a book (any book) ever again (Module 13)
*BONUS MODULE on the book "The Pleasures of Reading in an Age of Distraction" by Alan Jacobs, which is one of my favorite books of all time, where I will share some of the absolute best things that books and literature have to offer, and why you never have to feel like you "should" read more, or "aren't well-read", or any of that nonsense ever again (Module 14)
*BONUS MODULE on my personal reading philosophy, where I go into a little more detail about what reading has done for me personally, and why I will spend the rest of my life pushing books into the hands of as many people as I possibly can, and will always work to make other people's lives better and happier (Module 15)
---
Bottom line: This course is for anyone who loves books, loves reading, everyone who would like to read MORE books, and everyone who would like to do it better.
There have been literally hundreds of times (HUNDREDS) where something I've read in a book opened up a whole new pathway in my mind, something that was the equivalent of a fireworks display going off in my brain.
The best part is that you have absolutely no idea where these amazing thoughts and ideas are going to come from - they just start appearing when you read more books.
They start appearing EVERYWHERE when you start to read more books.
And in many cases, you don't need a fancy degree or lots of money or anything else in order to start a reading habit. You can learn how to be a better reader, using this course, and then IMMEDIATELY begin to see amazingly positive benefits popping up in your daily life.
How you start investing in YOURSELF is by grabbing a book and letting it transform you.
Because there is literally...LITERALLY...not a single problem that you can have, a difficulty you can face, that hasn't already been dealt with by someone else, and written about in a book. Sure, the specifics vary, but the universal human experiences are the same.
---

Many, many thanks to all my students and friends for their kind words, both about this course and about my work in general.
But I'm only going to ask you to believe one thing, and it's this:
YOU CAN BECOME A BETTER READER. IT'S POSSIBLE FOR YOU.
I'll say it again:
YOU CAN BECOME A BETTER READER!
Billions of people have learned to read, all over the world, and it didn't happen by accident. There are techniques, and skills, and mindsets, that must be developed further so that you can improve as a reader.
But how do you slow life down to a manageable pace and actually get some reading done?
How do you find the time?
How do you break bad reading habits that are slowing down your pace?
How do you REMEMBER everything that you're reading in the first place?
How is it possible to actually commit to reading all those books in your "To-Read" pile and soak up that precious magic that's stored in books?
Well I'm here to help you.
After all, I've read more than 100 books every year for the last 5 years running. This year I'm on pace to hit 200.
And yes, I have a day job.
I created this entire course so that I could pass that knowledge on to you in a way that's easy, fun, and relatable, and my COMPLETE OBSESSION with reading has culminated in the creation of a course that's going to change your entire reading life.
Hell, even the BONUSES that come from this course could change everything for you. Here they are:
BONUS #1: All My Personal Book Notes (Value = $1,000+)
I'm going to give you a link where you can get access to all of the notes I've taken, from every single book I've ever read, ever since I started keeping track in 2013.
These include thousands of pages of notes on all the hundreds and hundreds of books I've read, all at your fingertips, where you can read them any time. I've also included a word document titled "All Book Lessons", which contains all the best notes from every single book. Enjoy!
BONUS #2: Personal Email Support From Me (Value = $100)
This almost goes without saying, but I am absolutely committed to your success, and nothing would please me more than if you took my course and then went on to read hundreds and hundreds and thousands of books, and completely and totally enriched your life as a result.
Books can do this for you, and my course will help, but sometimes people need a little bit of extra help in life. So I'm going to give you my personal email address, and you should feel free to email me literally any time with any and all questions you have about the course, and I'll answer them for you.
BONUS #3: A List of My Favorite Books (Value = $50)
This is the perfect thing to get you started, especially if you're on the hunt for your next great read. As if we're never NOT on the hunt for our next great read, am I right?
I'm also working on some other great bonuses for you, which you'll have lifetime access to if you enroll in the course. LIFETIME ACCESS!
Plus you can get a refund at any time during the first 60 days and keep all the bonuses.
---
Alright, so how much does this thing cost anyway?
The first time I opened up my online course for registration, I sold it for $225.
You're not gonna be paying anything CLOSE to that.
Which is even cooler because it's a MUCH better course NOW than it was back then. You're getting an even better, more in-depth, more transformative course, and you're getting it for...
$75. That's it!
That's a 66% discount, AND there are payment plans available, so you don't even have to pay that all at once.
For example, you could choose to pay $25/month for 3 months, or just $6 for 12 months(!!!). I mean, if you like Starbucks coffee, then by all means, go ahead and get yourself one.
But even if you just cut back by ONE COFFEE A MONTH, you could pay for this entire course and read an extra 50 books (or more) at the same time.
Ask yourself, What if you could read an extra 12 books this coming year? Would I be willing to spend $6 a month in order to read those 12 extra books?
What if I were able to read an extra 75 books this year? Wouldn't I pay just ONE DOLLAR for the ability to read ONE EXTRA BOOK?
Such is the power of Hit the Books, and the reading methods I am able to teach you in those 60 video lessons that you have waiting for you.
Like I said before: You CAN become a better reader. You CAN read more books this year. It would be my privilege to help you do that.
I am OBSESSED with helping people read more books, and I would love to welcome you to Hit the Books.
That being said...
There are so many great books going unread right now, at this very moment! So it'd be a damn shame to keep you here any longer, reading THIS.
So I'll just say that whatever it is that you decide, I'm here rooting for you, and I wish for you the highest heights of success and happiness in whatever it is that you decide to do with your one wild and precious life.
And always remember: Unconditional love is the highest power in the universe; always work hard toward your biggest goals; be kind to one another, because everyone you meet is fighting a tough battle; never lie to yourself, never break a promise to yourself, and never let yourself down; and always, ALWAYS do your best and have fun.
Now...LET'S HIT THE BOOKS!
-Matt Karamazov
Your Instructor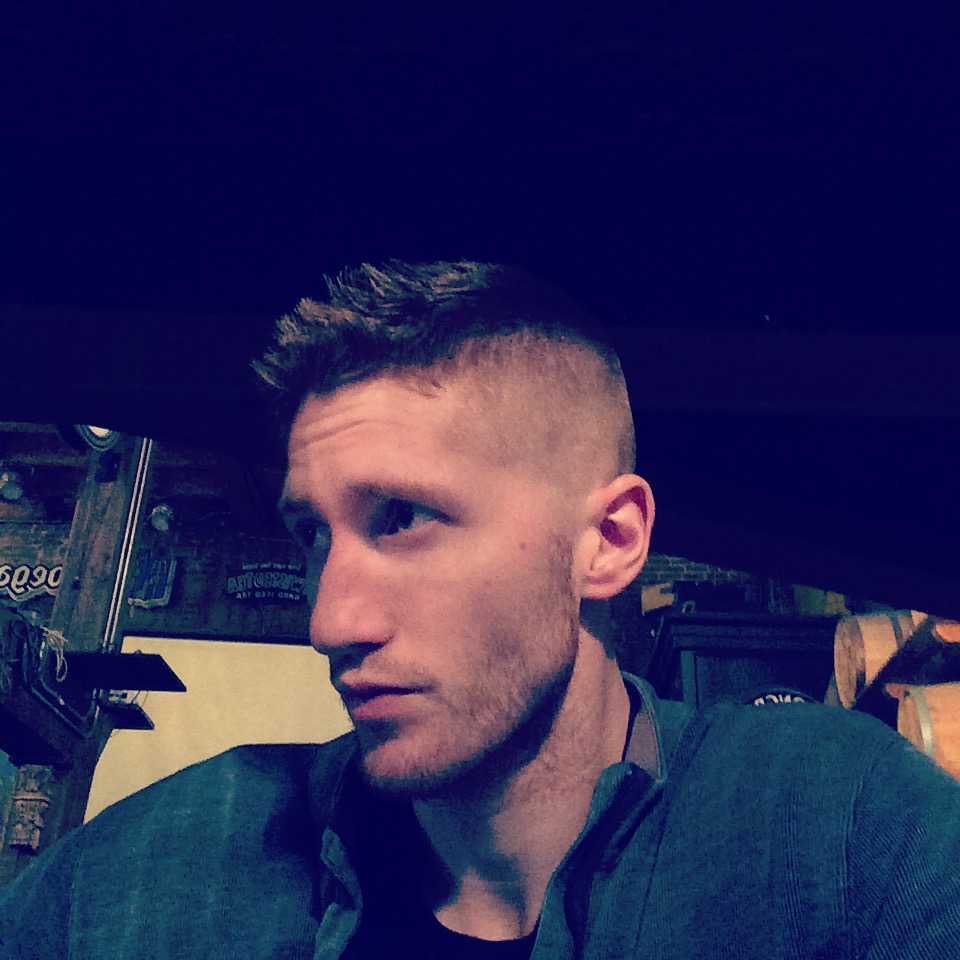 Your friendly and helpful instructor, Matt Karamazov, is a professional writer who is working on his first published book. Currently, he reads more than 200 books every year, and is a freelance writer for High Existence, among other publications. He also runs a non-profit, VITA, which raises much-needed funds for Doctors Without Borders, the international humanitarian relief organization. He's also a nightclub bouncer in Halifax, Canada.
Course Curriculum
Start Here
Available in days
days after you enroll
Main Course
Available in days
days after you enroll
Frequently Asked Questions
When does the course start and finish?
The course starts now and never ends! It is a completely self-paced online course - you decide when you start and when you finish.
How long do I have access to the course?
How does lifetime access sound? After enrolling, you have unlimited access to this course for as long as you like - across any and all devices you own.
What if I am unhappy with the course?
We would never want you to be unhappy! If you are unsatisfied with your purchase, contact us in the first 60 days and we will give you a full refund.